About Me
Links
Skype: daveavran

Google Talk: dave.avran

Windows Live: dave_avran

Email: dave.avran@gmail.com
Archives
"You don't have to swim faster than the shark, just faster than the guy next to you." - Anonymous
Sunday, July 25, 2004
HYUNDAI BECOMES PROPERTY DEVELOPER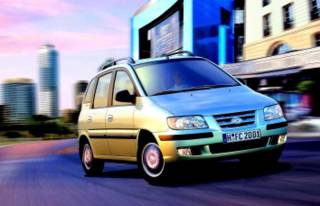 Remember the hue and cry some time ago when the movie "Entrapment", (starring Sean Connery and Catherine Zeta Jones, and shot partly on location in Malaysia) showed images of a riverside slum village from Malacca situated next to our precious twin towers?
Well, I've got some good news. That river has now been developed into a beautiful lake complete with water sports. Not only that, but the Penang Bridge is now situated beside it, on the bank of the lake opposite the twin towers.
Don't believe me? Watch the latest Hyundai Matrix advert on Astro...and get ready to pick your jaw up off the floor.

Friday, July 16, 2004
hello everyone, I'm back from my treatment in Ipoh.Judging from the many emails I've received, it appears that there ARE other people besides my Mum who actually read my blog!